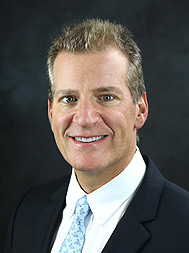 David A. Cohen co-founded Karlin Real Estate, LLC in 2009 and serves as Chief Executive Officer, as well as Chief Investment Officer of Karlin Asset Management, Inc.
David has more than 25 years of principal investing experience in public and private securities, real estate, and private equity. He spent nearly a decade in senior executive positions with one of the largest private companies in the nation. He also served as a Principal in a $16 billion alternative investment firm and began his career as an investment banker and derivatives specialist at Lazard Frères & Co. in New York.
David holds multiple degrees, including an MPhil from Cambridge University, as well as a B.S. in Engineering from Boston University, summa cum laude. He also completed graduate work at Sydney University as a Rotary Foundation Scholar.
David serves in executive leadership roles or board positions with a variety of non-profit organizations in the areas of education, public policy, medical research and animal welfare. He is also a frequent speaker and thought leader on distressed investing, risk management, asset allocation and contrarian thinking.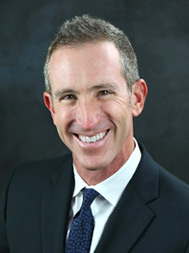 Matthew Schwab
Co-Founder, Managing Director
Since founding Karlin Real Estate in 2008, Matthew Schwab has overseen over a billion dollars in acquisitions and financings of real estate across the United States and Europe. His opportunistic purchases of office, multi-family, hotel and retail assets throughout the financial crisis enabled Karlin to become a major player amongst private equity firms . Using his experience from several billion dollars in career acquisitions, Mr. Schwab has aggressively built the company's presence in the real estate and restructuring investment community across the globe. He has moderated and served on a number of panels, including the PERE Global Investor Forum in Los Angeles and the IMN Opportunity Fund Winter Conference in Laguna Beach. Currently, he sits on the Board of Advisors for the Ziman Center for Real Estate and the Price Center for Entrepreneurial Studies both located at the Anderson School of Business at UCLA. He is also a Chair of the Board of Trustees for PS1 Elementary School in Santa Monica. Mr. Schwab is a graduate of the University of California, Santa Barbara (B.S. in Economics) and the Anderson School at UCLA (M.B.A.).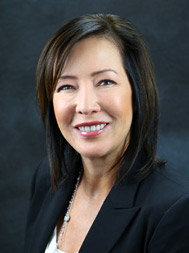 Tracy McGregor
Chief Financial Officer
Tracy McGregor is the CFO for Karlin Real Estate, where she has applied her expertise in partnership accounting and structuring to manage the formation of the Karlin investment entities. Prior to Karlin, Ms. McGregor was a Director of Financial Analysis at Alschuler Grossman Stein & Kahan LLC (AGSK), where she was principally responsible for overseeing the budgeting and forecasting functions for the firm. Before joining AGSK in 2002, Ms. McGregor was a manager at Arthur Andersen LLC for nine years, where she participated in the audit and tax preparation work for a variety of partnerships and real estate investments trusts including Douglas Emmett & Company, Public Storage, and Health Care Property Investors. Ms. McGregor is a graduate of the University of Southern California (B.S. in Accounting) and is a Certified Public Accountant.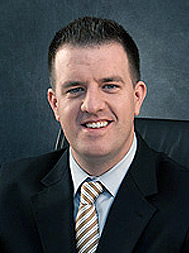 Joe Self joined Karlin Real Estate in 2010 and is a Senior Advisor in his current role. Previously Joe was Managing Director and Head of Europe in London where he helped establish and successfully grew Karlin's European real estate platform and presence. Prior to relocating to London in 2014, Joe played an instrumental role in the firm's overall growth having been involved in a variety of opportunistic acquisitions and financings throughout the United States with an aggregate value in excess of $500 million. Joe continues to source and advise on Karlin's real estate activities in the United States and Western Europe as a Senior Advisor and Director of Karlin Real Estate UK Limited.
Prior to joining Karlin Real Estate, Joe was a Director with Avalon Capital Group, Inc, a $1b+ private investment company and family office. Joe is a graduate of the University of Southern California and the University of San Diego School of Law.
Nancy Lee
Director of Legal Affairs
Nancy Lee provides legal counsel for Karlin Real Estate on all aspects of the management of its real estate portfolio. Prior to joining Karlin Real Estate, Ms. Lee was an associate in the real estate department at Gibson, Dunn & Crutcher LLP, where she represented lenders, borrowers, real estate funds and institutional investors in a broad range of commercial real estate transactions. Prior to joining Gibson Dunn, Ms. Lee was an associate in the real estate department at Morrison & Foerster LLP, where she focused on representing lenders and borrowers in commercial real estate financing transactions. Ms. Lee received her law degree from the University of Southern California, Gould School of Law, where she served as managing editor of the Interdisciplinary Law Journal. She received her undergraduate degree in Economics and Political Science from the University of California, Los Angeles.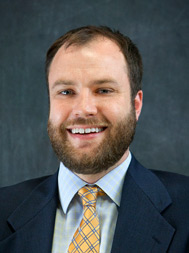 Bart Olds
Head of Asset Management
Bart Olds is Head of Asset Management for Karlin Real Estate responsible for the execution, performance, and ultimate disposition of properties in the Karlin portfolio. Since joining Karlin in 2011, Mr. Olds has played an integral role in the firm's business plan execution on a geographically diverse portfolio with an aggregate value in excess of $1 billion. While at Karlin, Mr. Olds has led dispositions totaling over $400 million. Prior to Karlin, Mr. Olds was a Senior Analyst within the asset management group of JPI, a national developer of multifamily, with a portfolio in excess of $1 billion. Mr. Olds also worked as an Asset Manager for Bonaventure Realty Group, a private equity real estate company that specializes in multifamily acquisitions and redevelopment. Mr. Olds is an honors graduate from the University of South Carolina with a double major in finance and management and the University of Southern California's Masters of Real Estate Program (MRED).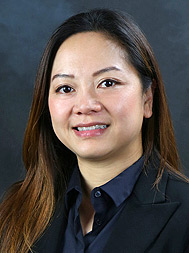 Josie Leung is the Controller of Karlin Real Estate. Since joining KRE, Ms. Leung has been involved in accounting, tax, financial reporting and administrative matters for the company. Before joining KRE in 2011, Josie was the Assistant Controller at a Private Equity Fund with a $2 billion portfolio of Class A Commercial real estate, where she was involved in accounting, tax and financial reporting matters. Prior to that, Ms. Leung was the accounting manager at Maguire Properties where she ran financial reporting for the joint venture portfolio with foreign investors; and SEC reporting for the US portfolio. Ms. Leung received her Bachelor of Science degree from DePaul University in Finance, with an emphasis in Portfolio Management.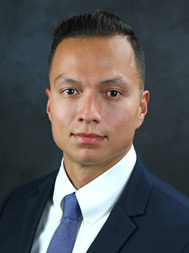 Christian Gutierrez
Head of Capital Markets
Christian Gutierrez is the Head of Capital Markets for Karlin Real Estate. Mr. Gutierrez is responsible for the origination, structuring, and execution of asset-level and portfolio-level financing activity for the firm's investments in the United States and Europe. Mr. Gutierrez co-heads the firm's foreign exchange and interest rate hedging. Since joining Karlin Real Estate in 2012, Mr. Gutierrez has completed financings across all product types, including fixed and floating rate commercial mortgages, revolving credit facilities, domestic and foreign balance sheet loans along with ground up construction financing.

Prior to joining Karlin, Mr. Gutierrez was an acquisitions analyst at The Abbey Company, a Los Angeles-based privately held real estate investment and management firm, where he was responsible for underwriting and closing transactions. Mr. Gutierrez received his B.S. in Economics-Finance from Bentley University. He is a member of the Urban Land Institute Los Angeles Young Leaders Group.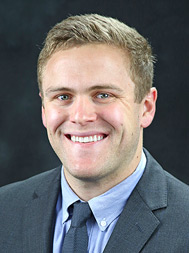 Mike McGlashan is primarily responsible for the underwriting and execution of real estate transactions across the United States. Since joining Karlin Real Estate in November 2016, Mr. McGlashan completed the acquisition of a $48MM shopping center located in Scottsdale, AZ. He continues to underwrite deals across the country for a broad range of potential new real estate investments including: office, retail, research and development, and mixed-use assets. Prior to joining Karlin Real Estate, Mr. McGlashan worked with Duff & Phelps' Real Estate Advisory Group where he provided support in connection with commercial real estate investments and transactions to institutional real estate clients. Mr. McGlashan is a graduate of the Marshall School of Business at the University of Southern California (BS Business Administration).